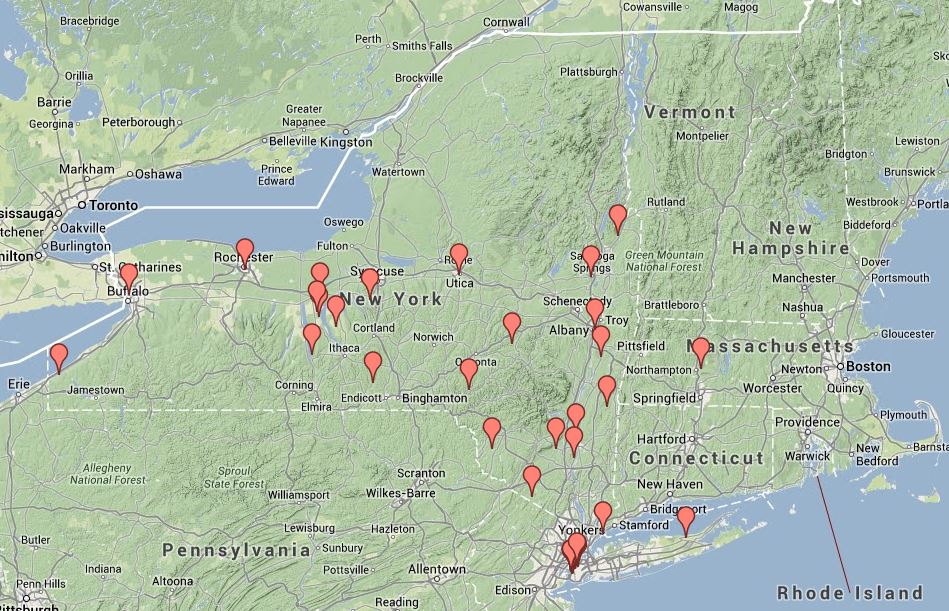 Graphic Map of New York's craft distilleries, based on Dowd's Guide to NYS Distilleries
Map of New York's Craft Distilleries
New York is experiencing a major resurgence in the spirits industry.
From Lake George Distilling Co., in Fort Ann, to Five & 20 Spirits in Westfield, on the shores of Lake Erie, to the 10 distilleries in Brooklyn as well as couple dozen more distilleries in the Finger Lakes and Great Lakes region, it is clear New York is in high spirits.
If Kentucky's bourbon industry is an example, the opportunity for creating new jobs and an agro tourism is huge as many of the craft spirits makers in the state are joining hands with local farmers to create products that are unique and perfect examples of the goodness of the state.
Last year, Kentucky had more than 600,000 people tour its 15-year Bourbon Trail and its new Craft Tour. That's the opportunity available to New York and we want to help blaze that trail.
Lewis and Clark started their epic expedition on May 14, 1804, and 210 years and 6 days later, we are starting our journey to visit every craft distiller in the state,  a journey we will share on social media and in publications, from websites to videos to text.
Join us!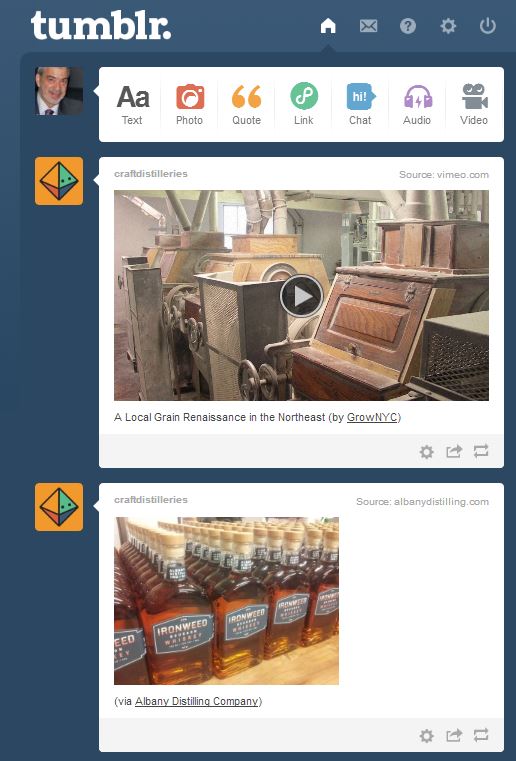 Connect with us on Facebook
We pair food and tastings, by invitation: New York City's Brown Water Society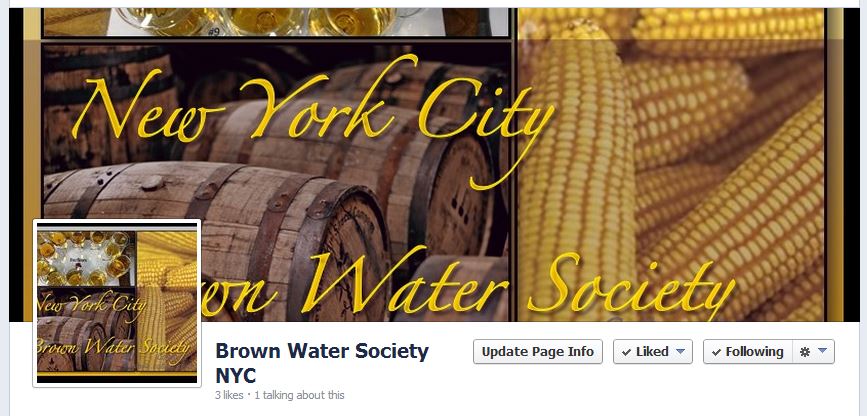 We share what we see on retail shelves on Bourbon Whiskey Time
Sharing the whiskey industry's best.
Our Facebook home: Social Media News NY